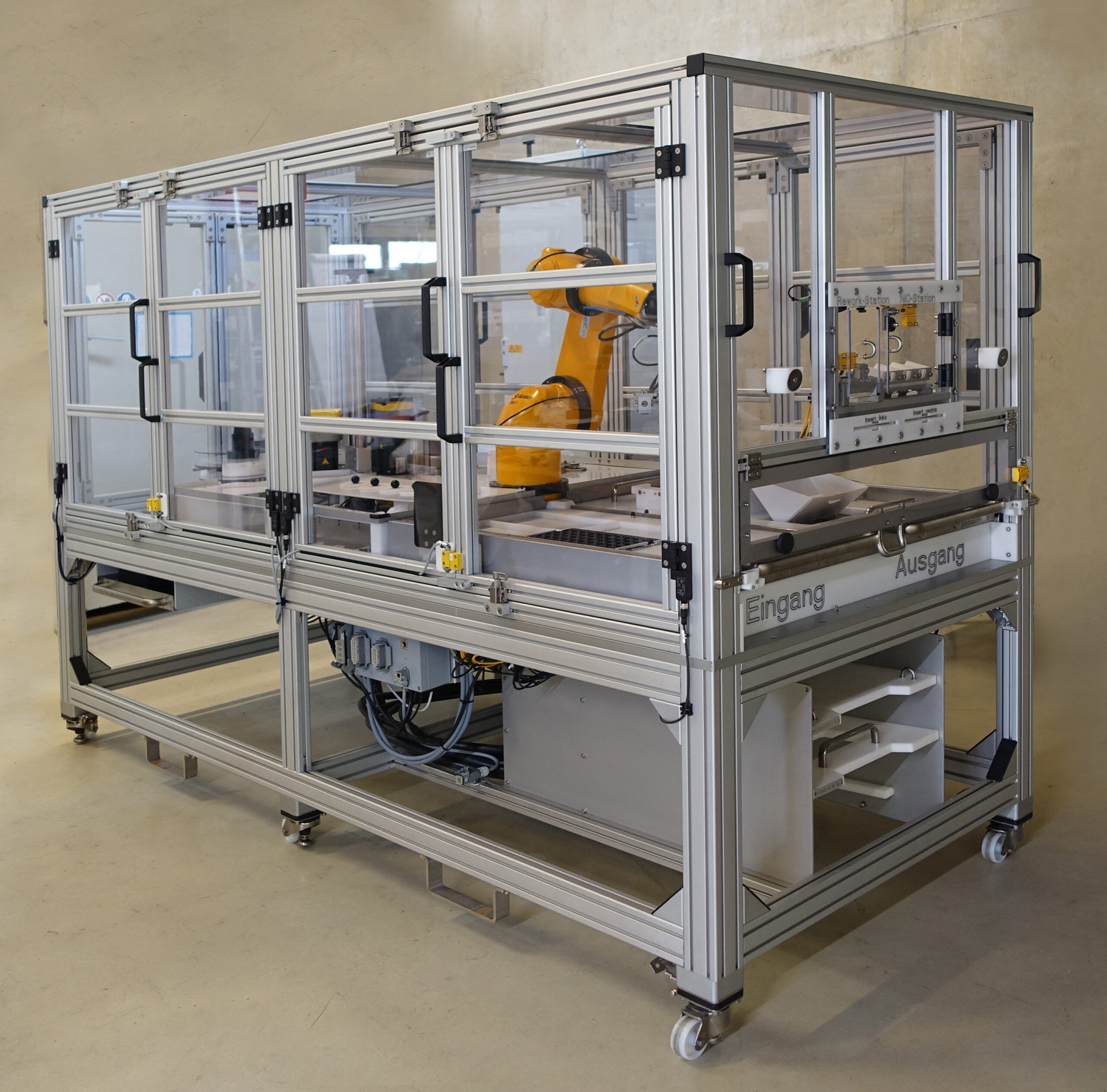 Drugs used in gene and cell therapy must be stored and packaged in extremely cold conditions.
To ensure this, systems are required in which the medication vials are labeled and packaged with utmost care in a climate chamber in a fully automated process.
UNEXIS develops and manufactures individual packaging systems that meet these special requirements in pharmaceutical and medical technology.
– Labeling and packaging at extreme sub-zero temperatures
– Fully automated packaging by robots
– Highest precision
– Handling of sensitive components
– Complex mechatronic requirements
– Approved for the pharmaceutical industry
Actere-Software
ACTERE software is a complete package for automation and test bench control in the automotive sector and many other industries. It enables graphical programming of complex and petri-net based processes. These are able to run concurrently or alternatively. ACTERE uses Groovy as script language based on Java. It offers open and extensive interfaces to the automotive and automation standards for communication with I/O elements.