With the UNEXiS safety hose clamp, SAFETY is a top priority. There are three basic versions available for special applications.
Take a look and meet our secure connection technology.
We set high standards for our products in terms of safety, quality, functionality and durability.
Whether standard, conductive or stainless steel, our products guarantee all requirements for the security of the connection.
UNEXiS safety hose clamps have been tested by the Federal Institute for Materials Testing in Berlin (BAM) for perfect sealing of hose connections on pipe sockets at gas and liquid pressures of 300 kg/cm² (=300 bar or 4,400 psi).
Our designs are available in a variety of dimensions and tightening methods.
In addition, we also offer custom-made products in which the material and screw head vary and individual embossing is possible.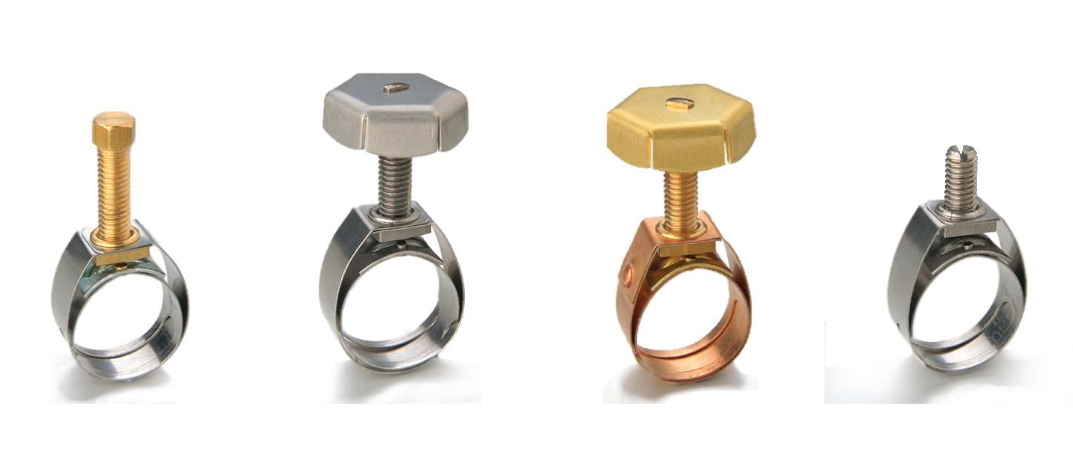 Production program:
• Safety hose clamps:
Standard, Conductive/Antimagnetic, Stainless steel
• Pipe clamps:
Flexible, stable, continuously adjustable
• C
ontract manufacturing:
Turning, milling, (stainless steel) welding
• Component manufacture and assembly:
Expertise in metal, stainless steel and plastic
Versions with different clamping variants

:




– Standard


–

Conductive/Antimagnetic


–

Stainless steel




– Titan

No damage to the hose surface thanks to the even all-round contact pressure

Maximum safety, quality, functionality and durability

Tried and tested millions of times – for pressures from 0 to 300 bar