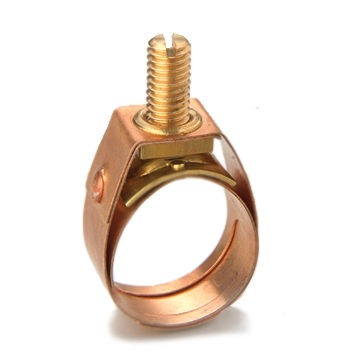 Version: Conductive/Antimagnetic

By using a phosphor bronze band, we provide you a product
wich is conductive and antimagnetic. This enables you to
use the product for clamping and as a conductor at the same time.
Because of this you do not need additional components and reduce the costs. Materials: 2.0321, 2.0401, 2.0371, 2.1020.
We offer extensive variants.
Please find the Variants in the product brochure.